Photography and social media policies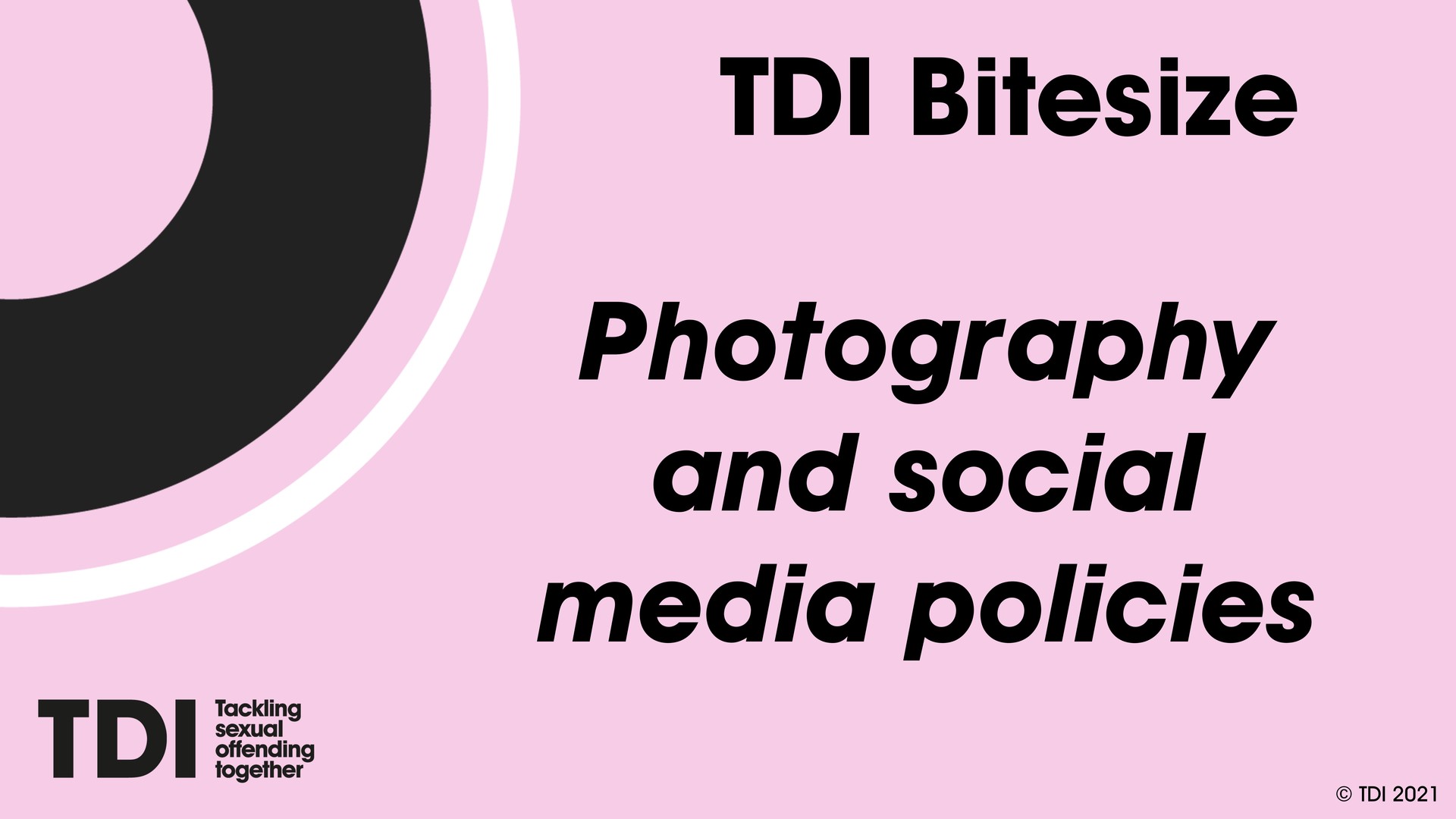 About this Session
In this Bitesize training session, Matt from TDI talks about why we need photography and social media policies, asks how we achieve a balance between permissiveness and safety, outlines some features that our policies need to have, explains how we can bring elements of a policy together into something coherent and useful and suggests ways in which we can get others to buy into our policies.
This video is accompanied by an exercise, 'Putting together a policy', which is available alongside the video.
This session builds on the TDI Explainer of the same name, which may be a good place to start for those who are coming to this topic completely fresh.
How do I take this course?
You will need to purchase an access token in order to access this course. We will send you a token code (via email) that you can then use to access your purchased material.
Access tokens will be eligible for 10 uses - so each time you use it to access will count towards your total uses.
Already have an access token?
If you have already purchased an access token, you can use it here to gain access to the video.
Learn more about this topic
View and download the explainer material for this topic to get you started.
View Explainer
Help us maintain the excellent work we do
TDI achieves everything it does with a small staff and a shoestring budget, almost entirely from income raised by our own activities. Would you like to support our work with a one-off or recurring donation?