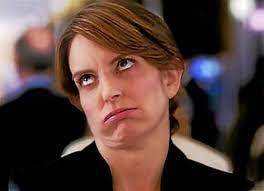 Managers & Staff
The importance of relationships between managers and front-line staff in preventing sexual harm
We know that sex offenders use public spaces such as leisure centre, swimming pools, shopping centres and libraries as a means of gaining access to their victims. A victim could be anyone, but a sex offender is most likely to target young people and vulnerable adults.
TDI/Leisurewatch delivers training to management and staff working in these spaces. For the training we offer to be effective it is crucial that the relationship between managers and staff is good. They should be working as a team, pulling together, sharing concerns, and doing all they can to limit opportunities for sex offenders to access their victims. Staff are the eyes and ears working on ground level, they may not witness an offence but are quite likely to come across initial contact and grooming by sex offenders engaging with their potential victims. Managers are key to pulling this information together through listening, asking open questions and then taking the appropriate action.
When eyes start rolling…..
In my work delivering this training I have noticed that on several occasions when mentioning the importance of the staff and management relationship some people in the room will start rolling their eyes. To be fair this reaction does not just come from members of staff, it comes from managers too.
'Managers don't take any notice or act on our concerns; you feel like you are wasting their time, they are busy with other things, and it is not important'.
'Some staff overreact, worry too much and like to create a drama, very often there is a simple explanation and there is nothing to worry about'.
These attitudes create barriers leading to a breakdown in communication and understanding. Nine times out of ten, a concern may well be nothing but there will always be one time when that concern proves to be legitimate and of consequence to the safety and protection of a person using the facilities.
The Customer Care Challenge
One important area where staff can work together is on what we call 'the Customer Care Challenge'. By approaching a member of the public who appears to be behaving suspiciously, staff can defuse a situation by offering to help and whilst not accusing the individual of anything they are making that person aware that they have been noticed. This is an anathema to the sex offender who always wants to remain invisible.
The Customer Care Challenge can be difficult for some staff so a manager can be a real support here offering guidance and assistance as required.
Building the jigsaw
It is important to remember that concerns can build up over time and what might appear to be nothing may be quite the opposite. By reporting and sharing concerns not just with colleagues but with a manager, a worrying pattern of behaviour by an individual may begin to emerge that requires action to be taken. We think of this kind of information and intelligence as small parts of a jigsaw that only when pulled together can the full picture be seen.
Managers should be contactable and approachable; the door should always be open no matter how many times a concern is raised. Staff need to feel they will be listened too. If not, the one time when it really matters will be missed and an offence will take place.
Steve Wegrzynski is one of our TDI trainers; formerly head of safeguarding at Sage Gateshead, he is a youth worker, musician & music educator and current chair of Sunderland Music Hub.