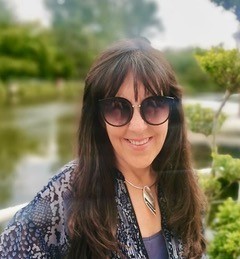 Sheryl Sims, BA (Psychology), MEd, PGCE
Consultant and Trainer
Sheryl has a wealth of experience with over 20 years of working within the public protection, safeguarding and education arenas.
She has designed and delivered an extensive array of courses on child abuse, safeguarding and sexual violence to a variety of professionals such as social workers, a variety of health care professionals, teachers and both uniform police officers and detectives. She has also provided supervision and advice to teams investigating child abuse and sexual offences including interviewing both potential perpetrators and victims.
Sheryl has also designed and delivered training and assessing courses for those wishing to become trainers and designing and delivering bespoke training courses for professionals with inspectorate roles.
Currently she works as a consultant trainer, and this includes providing professionals across England and Wales with training on child sexual abuse for the Child Sexual Abuse Centre of Expertise. Furthermore, she is an Independent CMR Chair for the Safeguarding Board for Northern Ireland (SBNI) chairing teams of professionals producing Case Management Reviews.
Help us maintain the excellent work we do
TDI achieves everything it does with a small staff and a shoestring budget, almost entirely from income raised by our own activities. Would you like to support our work with a one-off or recurring donation?